Λογισμικό Απομακρυσμένης Διαχείρισης Συσκευών
SOTI ONE platform: A modern and flexible platform that allows you to connect and manage all of your Android devices.
The SOTI ONE platform is the complete solution that trust world leading companies for the reduction of cost, complexity, and mobile downtime operations performed on a daily basis.
From application development and control, business mobility management, remote resolution of various device problems, to information on device performance, Internet of Things (IoT) as well as the provision of sensitive data, the SOTI ONE platform simplifies everything for you and your partners.
Why manage Android devices through the SOTI ONE platform?
Security
Set lock settings screen for your device or your job profile. Protect traffic applications in your corporate network through a variety of VPN options. Check which applications can beinstalled on the device, choosing your ownGoogle Play Store.
Flexible development
Android offers three types of development: work profile management, exclusive device management and complete device Manager. The SOTI MobiControl is validated to handle any development solution works best for you.
Zero-Touch registration
Pre-configure devices running Android for SOTI MobiControl registration and management, before the uninstalling by the end user.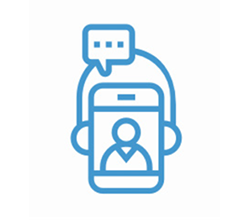 Support
View and control remotely your Android devices for superior support, reduced downtime and safe access. SOTI Assist is industry's-first diagnostic help desk that has been created specifically for this purpose, featuring mobile-first design.
Managed Google Play
Distribute and develop applications needed by remote workers and reduce the security related risks with lateral loading.With the Google Play iframe, The IT admins can publish private applications and oversee public applications without ever leaving the SOTI MobiControl console.
Monitoring property data
Your employees are constantly on the move together with their mobile devices. Knowing where these mobile assets are and what kind of work they do, can significantly improve the productivityof your business.